Low Cost Van Hire
and the best Vans with us....

Van Hire with Yellohire
With over 450 locations in Britain, the one-way service at Yellohire makes it the most convenient service in the UK. This service allows you to hire a van at one location and then return it to any one of the Yellohire locations throughout the UK. To find a showroom in your area, check out our list of available van hire locations.
Yellohire supply all of the major van models and manufacturers, with all manor of vans from SWB Transits to a Luton 3.5t with tail lift, all available at competitive prices and with flexible leasing arrangements to suit your circumstances.
Some of the models available to hire include:
Compact Vans
SWB Transit
LWB High Roof Transit
XLWB Transit
Luton 3.5t with tail lift
We have a selection of services and leasing agreements available in order to remove the hassle from the van hire process. Available options include long-term and single-day hire contracts, as well as our one-way hire service. This service enables you to hire a van from one showroom and then return it to any other location. This is a really convenient option for one way trips, such as a company relocation.
At Yellohire we offer our customers fully inclusive and competitive rates as well as an extremely easy to use service. So, if this is type of hire service you need then give our team a call on 0800-02-353-97, or if you prefer you can fill out the contact form on the top left of the page.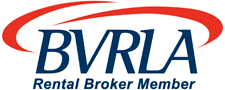 Yellohire is proud to be a member of the
British Vehicle Rental and Leasing Association (BVRLA)

This is your guarantee of first class service and top
quality treatment. For more information select the link below.
Learn more about the BVRLA

Date: 04/01/2011
2011 VAT Increase..

Times are tough for us all and to reward all of our faithful customers who have help us grow through the years, as well as our new customers, we have decided to absorb the VAT increase. Don't get ripped off by the VAT increase, think van hire, think YelloHire.
As you will probably be aware the current rate of VAT is due to increase from 17.5% to 20% on January 4th 2011. YelloHire will NOT be applying this new rate but will absorb the additional cost which means that renting a vehicle through YelloHire will be even more advantageous.

Yellohire have no hidden charges
There are no additional or hidden fees when you make a payment using a credit or debit card. Yellohire hire prices are all inclusive, so the listed price is the price that you pay.
Our prices include VAT as standard, unlimited mileage and van insurance (unless stated otherwise). Our prices are clearly indicated to ensure that you can make an informed decision about which van and hiring option you want.
More Vans, More Cars, More Locations, More Competitive than any other hire Company in the UK!