Low Cost Car Hire
and the best Cars with us....

Car Hire at Yellohire
Our car hire service is available in over 450 location in the UK, making Yellohire one of the most cost-effective and efficient services in Britain. We supply all manor of cars from Vauxhall Astras to Volkswagen Golfs, all available at competitive prices and with flexible leasing arrangements to suit your circumstances.
Some of the vehicle models to hire include:
The Vauxhall Zafira 7 Seater
The Ford Focus 1.4 Manual
The Vauxhall Astra 1.6 Manual
The Vauxhall Corsa 1.2 Manual
The Volkswagen Golf 1.6 Automatic
In order the remove the stress from the car hire process we have a range of services and leasing agreements available. Available options include single-day and long-term hire contracts, not to mention a one-way service which allows you to hire a vehicle from one location and to return it to any other. This option is great for one way trips, such as a house move. Check out a list of the car hire locations.
At Yellohire we pride ourself in our ability to offer customers competitive and fully inclusive rates and an extremely convenient service. If this is what you have been looking for then give the team a call on 0330 111 5397, alternatively fill out the form on the left of the page.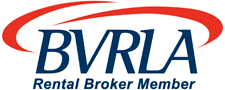 Yellohire is proud to be a member of the
British Vehicle Rental and Leasing Association (BVRLA)

This is your guarantee of first class service and top
quality treatment. For more information select the link below.
Learn more about the BVRLA

Date: 04/01/2011
2011 VAT Increase..

Times are tough for us all and to reward all of our faithful customers who have help us grow through the years, as well as our new customers, we have decided to absorb the VAT increase. Don't get ripped off by the VAT increase, think van hire, think YelloHire.
As you will probably be aware the current rate of VAT is due to increase from 17.5% to 20% on January 4th 2011. YelloHire will NOT be applying this new rate but will absorb the additional cost which means that renting a vehicle through YelloHire will be even more advantageous.

No hidden card charges with Yellohire
When using a credit or debit card Yellohire do not charge any hidden or additional fees. Our prices are all inclusive, so what you see is what you get.
Yellohire prices include unlimited mileage, VAT as standard and car insurance (unless otherwise stated). Setting out our prices in this way enables you make an informed decision before you hire one of our cars.
More Vans, More Cars, More Locations, More Competitive than any other hire Company in the UK!
Your information is secure with Yellohire
With Yellohire all your private information is captured and stored using the highest level of data encryption. We are totally compliant with the UK Data Protection Agency's rules and with the credit and debit card companies.
This is a COOKIE free site!
We do not share any of your information with any other companies or internet providers. Your information is secure with us. What is a Cookie?